by Chef Ayesha Nallaseth
This Republic Day, dish out a memorable feast at home with this tasty and easy starters that can be savored with a cup of hot tea or coffee. Can be had during breakfast while watching the largest and most important of the parades that marks the annual celebrations in India. You could even chose to bring down the spice levels and treat this recipe as an ideal snack for kids during their evening-play time. 
Chaat Papri recipe is much loved by Delhi-walas. It brings back such fond memories of purani Dilli's aromatic culinary secrets. The mouth exploding with chatpata (tangy) flavor of imli-gur chutney, also freshly cut coriander and mint chutney, chilled-spiced dahi on top, with waxy potato chunks, and soft chickpeas.
Well! We bring to you the healthier version of straight-from-the-streets (of Delhi) to your home our very Chef Ayesha's chaat papri recipe! Here's hoping you try making at home.
Ingredients for baked papri (crispy-crunchy flat base):
1. ½ Cup of multigrain flour (ragi, bajra and jowar)
2. 1/3rd Cup of Slurrp Farm Brown Rice Powder (click on the image to order now)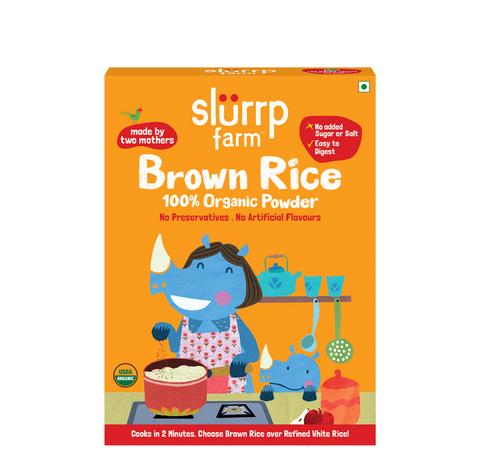 3. 1/4th Cup whole wheat flour
4. 80 Gms water
5. One tbsp ghee (clarified butter)
6. One tsp ajwain (caraway seeds)
7. Salt to taste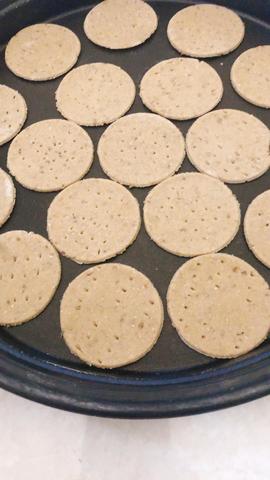 Ingredients for hummus:
How to prepare hummus
1. One cup chickpeas (boiled keep the water)
2. 1-2 cloves garlic
3. One tsp tahini
4. One tsp lemon Juice
5. Salt to taste
6. 4-5 tbsp olive oil
Ingredients for thecha (Maharashtrian green chilly recipe):
1. 4 green chillies (this can be healthy snack for kids if you reduce the heat by restricting it to just one)
2. 2-3 garlic cloves
3. 3-4 tbsp roasted peanuts
4. 5 tbsp coriander
5. One tsp lemon juice
6. Salt to taste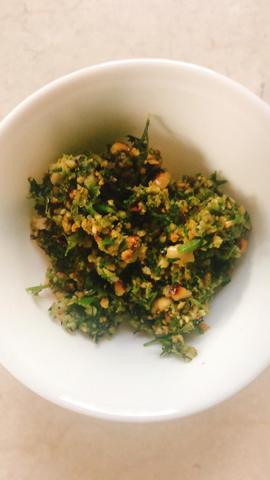 Ingredients for spicy carrot dip:
1. One carrot (diced and boiled)
2. 1-2 garlic cloves
3. ½ Tsp paprika powder
4. ½ Tsp cumin powder
5. One tsp lemon juice
6. One tsp tahini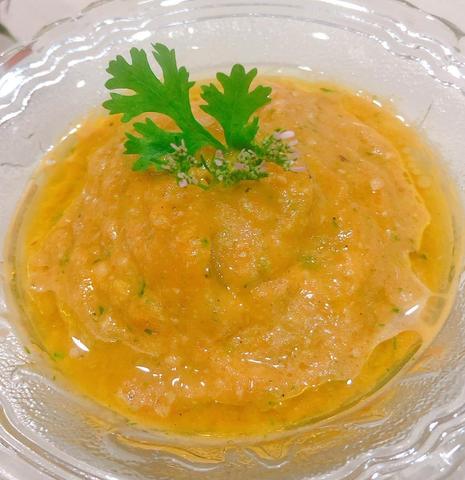 Method for baked papri:
1. Knead all the ingredients together. Roll the dough into a thin sheet.
2. Dock the dough using a fork. Using a small round cutter cut the dough into desired size.
3. Bake in a preheated oven at 180 degrees Celsius for 18 minutes or till light brown.
4. Cool the papri and store in an air tight container.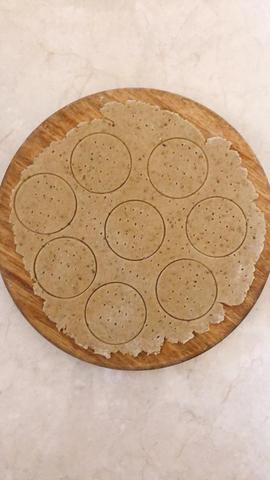 Method for Hummus: 
1. Blend all the ingredients to make a smooth dip.
2. Incase if the dip is too thick, try adding a few more drops of olive oil and one ice cube to thin it out. You will get the right consistency.
Method for the Thecha:
1. Using a non-stick pan, sauté the garlic and green chilies till they turn golden brown.
2. Using a blender, roughly blitz the roasted peanuts, green chilies, garlic and coriander. Season with salt and lemon juice.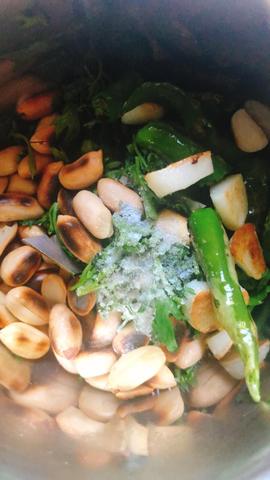 Method for the spicy carrot dip:
1. Pan fry the boiled carrots and garlic till golden brown.
2. Blend all the ingredients to get a smooth dip.
Assemble the Tricolored papri chaat
1. Take a crisp papri chaat and spoon the hummus on top of each crust-crisp papri.
2. Then place the carrot dip on top and the thecha below to give the tricolored effect on the papri chaat.
3. Garnish with a coriander sprig and some pomegranate.