By Dipandita Dutta
Most of us just don't have the time in the mornings to throw together a healthy breakfast which is why I love to make smoothies. Fruit smoothies are absolutely delicious, they have a  thick and creamy with such a delicious texture that's different from your typical smoothie. Banana Oatmeal Smoothie is made with easy ingredients like bananas, chia seeds, cocoa powder and walnuts, its cozy flavor and creamy texture trigger sensations of comfort, all while fueling my body for a healthy day ahead.
If you're looking to make breakfast smoothies for weight loss, add extra servings of fruits and veggies to your diet, need a balanced smoothie for post-workout recovery, or just want a yummy, filling way to nourish your body, this banana oatmeal smoothie recipe is one you'll want to sip over and over again.
Let's talk about the bananas, the key ingredient in this recipe. You can of course use fresh or frozen bananas, but let me just say that frozen bananas really make this smoothie that much creamier. Trust me on this.
This banana oatmeal breakfast smoothie offers such a great source of fiber and protein making it a really delicious and healthy way to start your day. It also couldn't be any easier to throw together too. All you need is 5 minutes and you can take this right out the door with you. Your kids will love this too. 
Banana Oatmeal Smoothie:
Ingredients: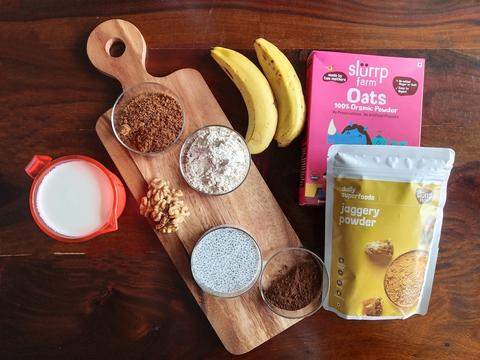 1. 3 Tbsp/ 40 gm of Slurrp Farm Oats Powder
2. 2 Tbsp of Slurrp Farm Jaggery Powder
3. 2 to 3 Tsp of overnight soaked chia seeds 
4. One tbsp of cocoa powder 
5. 300 Ml of milk
6. Two ripe bananas
7. Chopped walnuts
Watch the video:
Method:
1. Add all the ingredients except Slurrp Farm Chia Seeds. Give them a nice blitz until everything is well blended.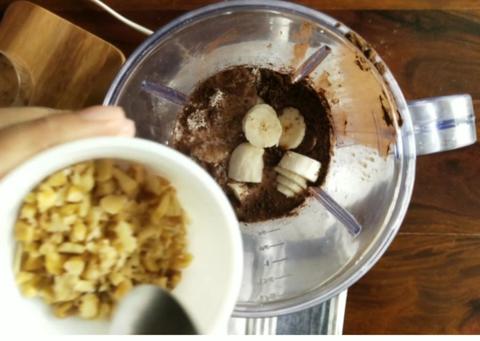 2. Pour in jars.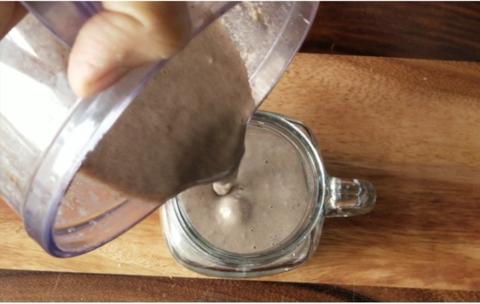 3. Add 2 to 3 tsp soaked chia seeds and mix well.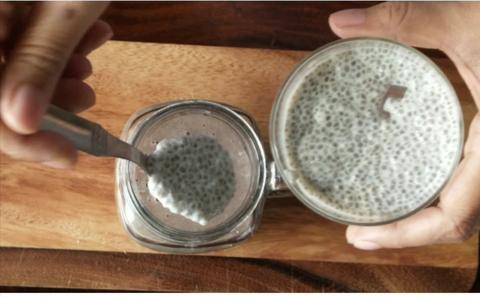 4. Top with some more chopped bananas and chopped walnuts and watch your little ones love it.
Happy banana oatmeal smoothie sipping! Click a Insta worthy picture and share with us on our Instagram @SlurrpFarm.