By Ayesha Nallaseth
Introducing you today to beetroot falafel and millet pita. These Middle eastern street food is so loved across the world that it's become a household name now. Easily made and even more easily eaten- Falafels or Felafel can be eaten simply with some dip or stuffed inside a pita bread with some raw veggies. This healthy snack for kids supplies a good amount of nutrients through beetroot and chickpeas. This Beetroot Falafel With Pita Bread can be served at a party as a starter.
There is something about that color that really excites people when I serve these. It's bright, it's joyous and it makes people smile – and that's before we even get to that delicious taste. Beetroot Falafels even healthier than regular ones. Beetroot gets my top vote for its incredible nutritional profile. It is said that it can help lower blood pressure, improve stamina and support healthy liver function. So it was only a matter of time before it appeared in my Falafel. Beetroot has excellent antioxidant properties. It is high in glutathione, polyphenols and betalains, which all have excellent anti-oxidant properties. Anti-oxidants play a key role in the prevention of most chronic diseases, due to their ability to counteract the effects of free radical damage on human tissue.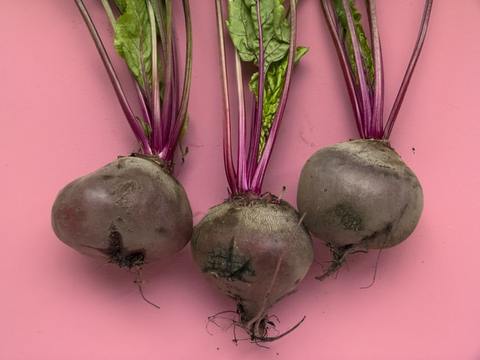 This healthy snack for kids is a great alternative when you don't want your little one to eat too much fat. Falafels tend to be a bit dry and crumbly when baked in oven but the extra moisture from the beetroot helps them remain soft.
Beetroot Falafel And Millet Pita
Ingredients for the Millet Pita:
1. 1/4th Cup Slurrp Farm Sprouted Ragi Powder
2. ½ Cup whole wheat flour
3. 1 Tsp yeast
4. ½ Tsp brown sugar
5. 1 tsp salt
6. 1 tbsp olive oil
7. 1/4th cup warm water
Ingredients For the Beetroot Falafel:
1. One Cup soaked chickpeas
2. One beetroot (medium)
3. 3-4 garlic cloves
4. One Tbsp Slurrp Farm Sprouted Ragi Powder
5, 2 Green chillies
6. 4-5 Coriander stems
7. 1 Tsp cumin powder
8. Salt to taste
9. One tsp Sesame Seeds
Method for the Millet Pita bread:
1. In a bowl place the yeast, sugar and 3 tbsp of warm water. Allow the yeast to activate, you will notice bubbles on the bowl. That's when you will know the yeast is active.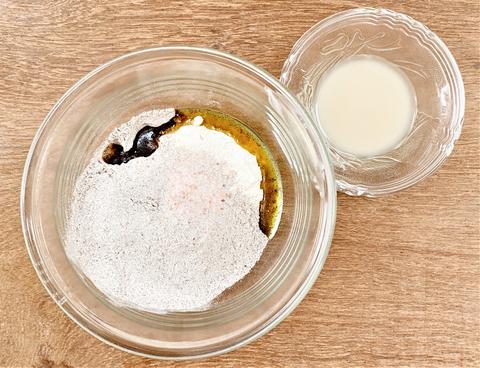 2. In a large bowl place the rest of the ingredients.
3. Add the yeast mixture to the flour and knead the dough well.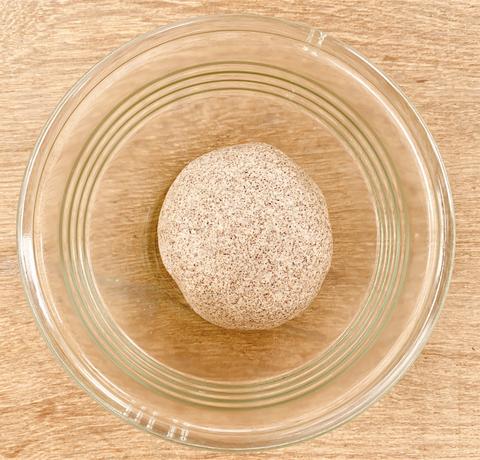 4. Allow the dough to rest in a warm place for 15 minutes.
5. Then roll into a flat bread 1/4th inch thick and cover the dough with a cheese cloth and allow it to rest for 10 minutes.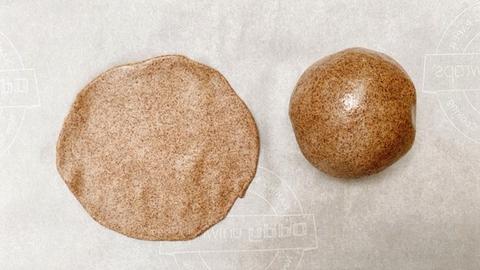 6. Preheat your oven to 230 degrees Celsius. Place the dough on a perforated tray and bake for 5-6 minutes or till the dough puffs up. Serve hot.
Method for the Beetroot Falafel:
1. Ensure you soak the chickpeas overnight.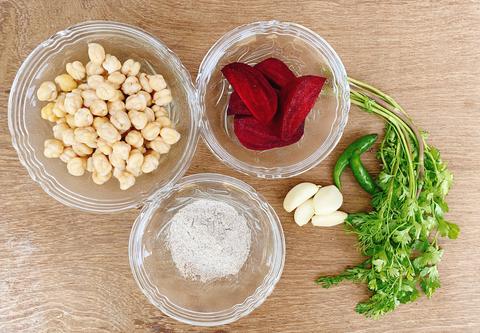 2. Drain the chickpeas and place all the ingredients in a mixer except sesame seeds and blend to get a coarse texture. Make sure it's not a paste.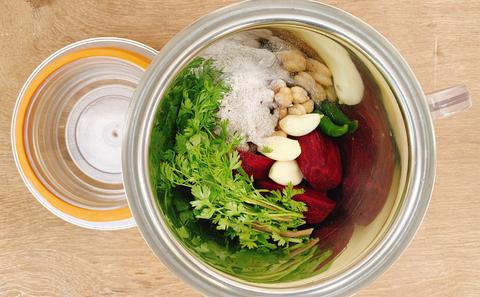 3. Shape into roundels and make a little dent in the center and sprinkle sesame seeds.
 4. Pan fry the Falafels till light brown.
5. Serve with hummus or a yogurt dip along with the Millet pita.