By Ayesha Nallaseth
Diwali is around the corner. We're hoping you aren't relying on store-bought, refined sugar-laced ladoos? Did we hear you say. 'Homemade mithai'? Make sure you get quality ingredients and serve your loved ones some homemade goodness with these tried and tested Diwali mithaas. 
From Sankranti to Diwali, our parents and their parents have been performing the ritual of spending hours to prepare sweets and desserts using nothing but the natural and healthy ingredients. This is the reason why Indian celebrations have a nostalgia, aroma and lovely memories attached to them. While we understand the times have changed, I in particular prefer convenient and healthy cooking. But, what's the point if it's not yummy?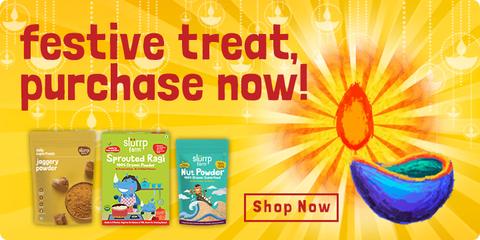 Jaggery Kalakand is one such traditional Indian homemade mithai that's a treat, prepared with much fervor. The store-bought kalakands are made using all sorts of bad oils, and refined sugar that is not good for you or your loved ones. The kalakand recipe I'm making for you has a slight grainy texture, but it simply melts in your mouth, that too made with homemade healthy ingredients and organic jaggery powder.
This recipe can be a great option for any special occasion or ceremony to make it sweeter and happier. 
It requires minimal ingredients to get prepared. The best part is that though it is an easy recipe but still it tastes extraordinary. The key to this quick and tasty version is the right ingredients in the right proportions, cooked for just the right time. 
I am always ready to prepare this instant dessert for any occasion because it gives me immense joy in exchange of minimal effort.
Homemade Mithai – Jaggery Kalakand:
Ingredients:
1. One ltr full fat milk
2. One tbsp vinegar
3. 4 Tbsp Slurrp Farm Jaggery Powder
4. 1/3rd Cup water
5. One tsp elaichi powder
6. One tsp ghee
7. One tbsp dry rose petals
8. One tbsp Slurrp Farm Nut Powder
Method:
1. Bring the milk to a boil. Remove off the heat and allow it to stand for a few minutes.
2. Then add the vinegar and allow the milk to curdle.
3. Allow using a cheese cloth strain the whey and give the chenna a quick wash and allow all the water to drain for about half an hour.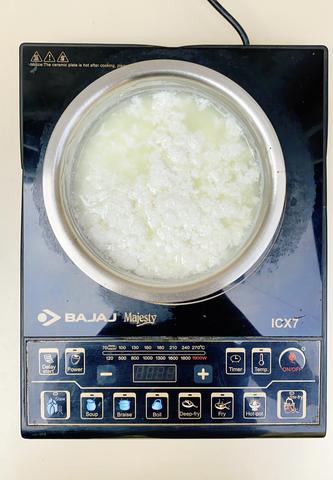 4. Take a non-stick pan heat the jaggery powder with water and bring it to a boil.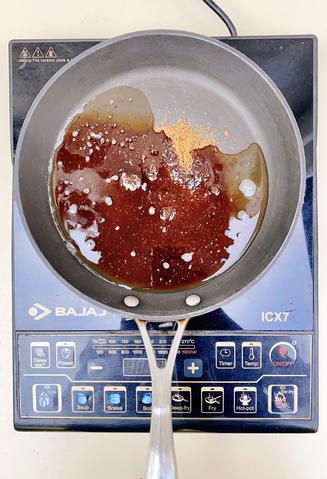 5. Then add the chenna to jaggery and cook till moisture evaporates.
6. Add ghee and elaichi powder.
7. Set in your preferred mould, cool completely and refrigerate for an hour. Cut and serve.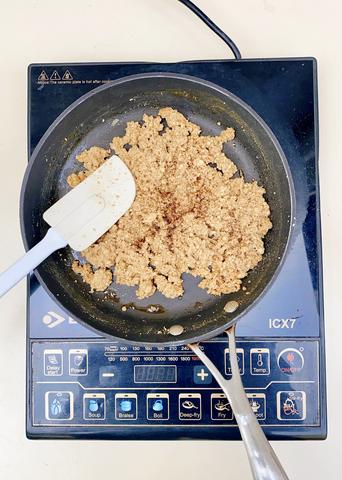 What are you making for this festive season? Share with us and tag us on our Instagram @slurrpfarm
Celebrate with Zero Trans Fat Wali Mithas! Try this deadly delicious DIY Ladoo Combo today!