by Sharanya Munsi
The moment you walk into your apartment with a newborn sleeping in your arms, the crushing nature of its responsibilities comes cascading down. The door opens to a room full of uncertainty, especially if you are a first time mother. The first person to professionally help you to traverse this uncharted territory is a pediatrician. A pediatrician for your newborn can act as a strong, sturdy hand that gently guides you through the initially messy and chaotic part of parenthood while offering insights into newborn mental and physical behavior that will help you comprehend them better.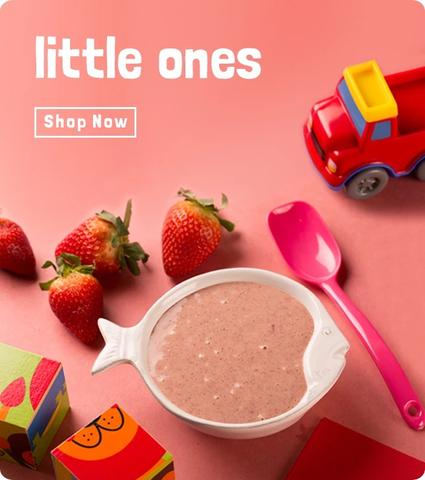 An early start to eating smart guarantees a lifetime of healthy food choices! Buy now from our healthy range of products.
This doctor will be responsible from vaccinations to diets to diaper rashes to common cold to everything in between. Finding a reliable and trusted pediatrician who is aligned to your thoughts and parenting style will help you win half the battle. So here are a few considerations to make when deciding on a pediatrician for your newborn. 
How to decide on a pediatrician?
1. References
You need not always make the journey of finding your pediatrician alone. Seek out references and recommendations from friends, families, colleagues or anyone who has already been a part of this journey. If you are new to a city, you can always reach out to hyperlocal parenting groups on social media for recommendations. For professional recommendations, you can reach out to your ObGyn. Create a list of recommendations and narrow it down to 3-4 for you to visit and consult. 
2. Set up a visit
You do not want to tread lightly when deciding on the doctor for your newborn. Just as you would visit a couple of stores or websites to check on prices and configurations for a gadget, you need to follow the same process for a pediatrician. Set up consults even before your baby arrives so that you are ready and so are they. Some doctors may charge a fee for such visits. 
3. Interaction
Before you head out to meet pediatricians on your list, you need to prepare a list of queries you would like them to address during the visit. The questions can range from will they conduct an initial checkup after delivery at the hospital, are home visits feasible for emergencies, in their absence who will you be redirected to and others. 
4. Alignment of thoughts
When vetting a pediatrician for your newborn, a good conversation around topics like immunization, breastfeeding, co-sleeping, antibiotics, ayurveda, homeopathy and others will give you a good idea about how aligned they are with your thoughts and understanding. In the absence of it, do they respect your opinion or are they able to effectively communicate their difference through logic and understanding without putting you down?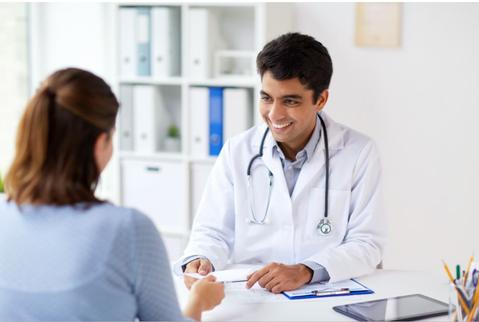 5. Availability and accessibility
A pediatrician for your newborn must be available to answer odd questions at odd hours in case your baby falls sick. Availability and accessibility are thus two very important components for you to consider when deciding. Ensure the doctor has working hours that do not coincide with your office hour completely. Some other questions to ponder are, are they offering you alternative contact numbers, how soon would you be able to book an appointment? Are they associated with a hospital you can reach out to for emergencies in case he or she is unable to receive your call.
5. Location
We all hear of great pediatricians, every city has them but your goal is not to go for the most famous one but someone who works for you in terms of thought alignment, availability, efficiency and most importantly location. You can not expect to run to the other corner of the city for the famous doctor with a sick infant in your arms. You need someone who is location-wise viable. It could be on the way to your work or near your house.
When to register with a pediatrician?
The best time to register with a pediatrician is way before the baby arrives. You can not expect to begin your vetting process for one with a wailing infant in your arms. Experts suggest that you begin your search when you are roughly 28-34 weeks along. This will ensure medical assistance for you right after birth. Maintaining a long term relationship with the doctor also has its benefits for the sheer knowledge base they have regarding your child. 
However, it is important to foment expectations based on reality. A pediatrician is not at your beck and call which is why it is important to keep your expectations in check. Reach out only for alarming symptoms. It is important to get briefed by the pediatrician on physical metrics such as temperature, vomit, weight issues, pooping and others that you should report to the doctor. For the rest, relax and enjoy your time with the baby as an expert pediatrician has your back.