By Kamakshi Ganesh
During pregnancy, it's a popular belief that you are "eating for two". Factually – yes, the calorie intake will increase, but this doesn't translate to just eating a lot more. What this means is, you will need to fortify your diet with nutrient-rich food. Millets are an ideal food during pregnancy to maintain a healthy and balanced diet. Substitute refined grains like white rice, wheat, and maida with their healthier counterparts – millets, oats and brown rice. 
As a woman's body transforms through the trimesters, the dietary requirements also vary. While the first trimester will require an expecting mother to consume food rich in folic acid and vitamins, the meal plan will vary for the second and third trimesters. During the second trimester, it is good to consume food that is rich in fiber and has a high glycemic index. And high fiber is just one of the numerous millet benefits. Not only are millets power-packed with micronutrients like calcium, iron, zinc, and magnesium but they have higher protein content than their refined counterparts. The fiber content in millets reduces the risk of constipation.
Ragi is one of the key minerals needed in food during pregnancy. It aids in the development of the baby since it is rich in calcium, iron, and amino acids. Consuming ragi through the course of the pregnancy also aids in the process of milk production after the baby is born.
There are multiple ways to introduce millets into a diet plan. Put simply, steer clear of white rice and substitute it with foxtail millets or kodo millets. Wheat flour and maida can be substituted with ragi flour or jowar flour. Where refined flour does little to add to the nutritional value of your meal, switching over to millets allows you to eat the food that is tasty and beneficial to you and your baby. If you are suffering from gestational diabetes, millets are the best alternative as they have a very low glycemic index and work well to control sugar levels. You can introduce them in place of rice or wheat into any dish you consume for breakfast, lunch, or dinner. Even snacks between meals can be made with millets i.e. cereal bars, millet-based salads, porridge, etc.  Making millet flour and millet cereal is a relatively easy process but if you don't want to take the trouble, you can buy packaged organic readymade millets. Make sure to check the food label to ensure that it is preservative and additive-free.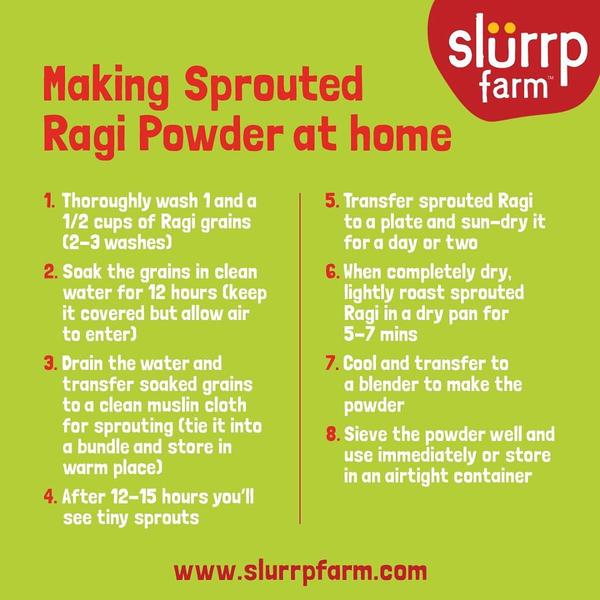 The great thing about millets is that you can adapt them into a vast number of very delicious recipes which isn't limited to the typical rice, roti, bread, and porridge dishes!  The large variety in the types of millets available makes them very versatile. You can make interesting dishes like millet patties which taste just as good as deep-fried cutlets and vegan sushi with millets and roasted veggies. If you have a taste for baked goodies, there are countless dishes that can be made with millet flour! They will not only satisfy your pregnancy cravings but also strengthen your body while providing the daily nutritional requirement for you and your baby. 
Here is a simple recipe:
Ragi Halwa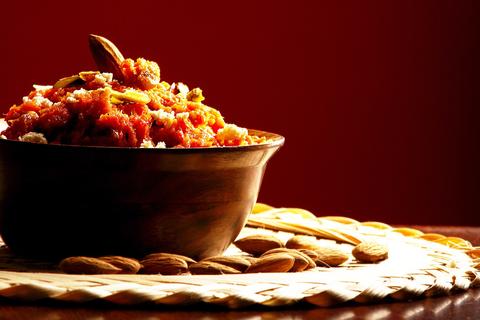 Ingredients:
1. One cup ragi flour
2. 2 Cups milk
3. ½ Cup jaggery syrup
4. ½  Tsp cardamom powder
5. 5 Tbsp ghee
6. Water as required
Method:
1. Roast the ragi flour with hot ghee on low flame for 3 -5 minutes stirring continuously.   Make sure the mix is smooth without any lumps.
2. Take the mixture off the stove and add in milk and water. Take some time to stir the mix to ensure it has a smooth consistency.
3. Add the cardamom powder and cook the mixture on low heat until the mixture coagulates and does not stick to the sides of the pan. Add ghee if required.
5. Add in the jaggery syrup and mix it thoroughly
6. Cover and allow the mix to cook further in the pan for 10-12 minutes
7. Top it with roasted cashews and serve hot!