By Monalisa Mehrotra
Gur Makhana recipe is makhana sweetened with jaggery or gur, a crunchy, nutritious snack for kids and grownups. You also have the option of adding nuts like crushed peanuts or sesame seeds. Makhana or Phool Makhana is a gluten-free and vegan ingredient. Unless roasted with ghee, which makes it lose the vegan status.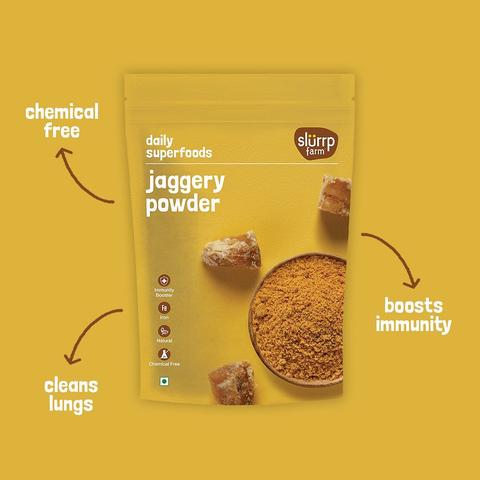 What is makhana?
It's actually the puffed lotus seeds or the puffed fox nuts that have high nutritional and medicinal values and mostly grown in states of Bihar in Indian. Recent studies have shown that these are one of the Super Food which has all the vital nutrients from all the essential food groups. One to two handful of makhana should be ok and enough to give you positive health benefits.
Makhana is a great snack food for diabetics and heart patients as they contain good fat and have a low quantity of saturated fats. These properties make makhanas good weight-loss food. It is consumed as a snack especially during fasting time as these are light on the stomach, low in calories and as mentioned above have all the vital nutrients.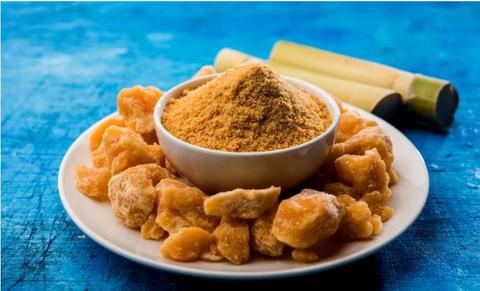 Also, the presence of gur aka jaggery makes it even tastier. Gur is one of the richest sources of iron, activates digestive enzymes in the body, and aids in digestion. You can make it with the ingredients of your choice. My kids love makhana both as a sweet and savory snack. One of the best ways to consume these humble seeds is by roasting these in very little ghee or oil and seasoning with salt.
You can also add some nuts along with makhana for a more nutritious crunch and if I tell you that this gur makhana tastes every bit like the caramel popcorn you yearn to buy and eat in movie theatres, you would be surprised. But it is true! It does taste similar to caramel popcorn without being overly sweet and much healthy too.
I hope you enjoy the recipe and try making this uber delicious and quick snack for kids and all your loved ones.
Watch the recipe video for step by step instructions:
Recipe of Gur Makhana:
Ingredients: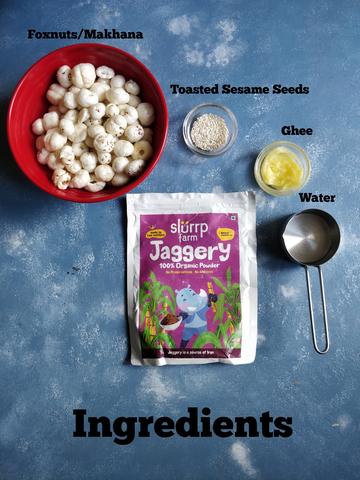 1. 2 Cups of makhana/ fox nuts 
2. ½ Cup of Slurrp Farm Jaggery Powder 
3. ¼ Cup of water 
4. One tablespoon of sesame seeds
5. A pinch of salt (optional)
Method:
1. In a pan heat 2 tbsp of ghee and heat.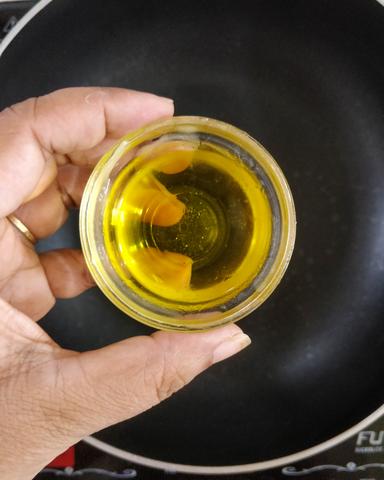 2. Add 2 cups foxnuts/makhana and roast till crunchy and keep aside.
3. In a nonstick pan mix 1/2 cup of jaggery powder in 1/4 cup water. Add a pinch of salt and switch on the gas.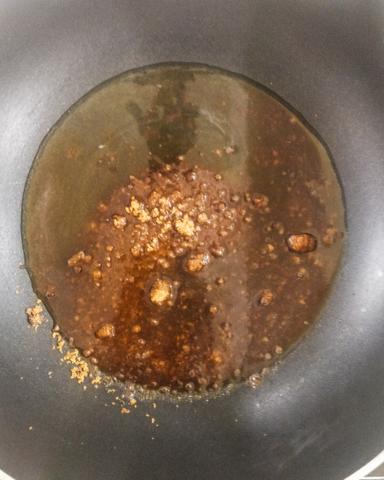 4. Keep stirring till the jaggery mix turns thick. You can check the consistency by dropping a little liquid in a bowl of water. The drop should not dissolve and retain its shape.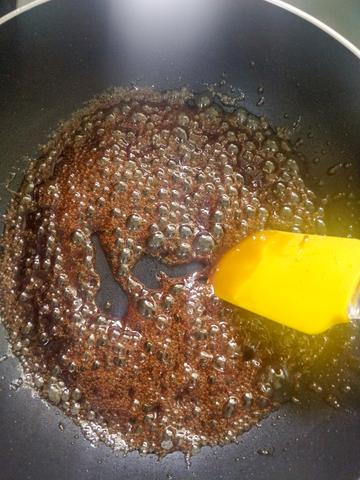 5. Tip in the roasted makhana. Mix till makhanas are nicely coated with jaggery.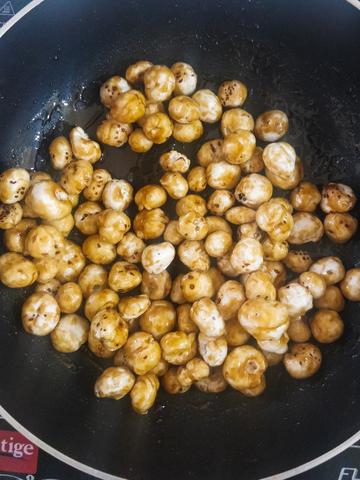 6. Add toasted sesame seeds and mix.
7. Remove from the pan, cool, and serve.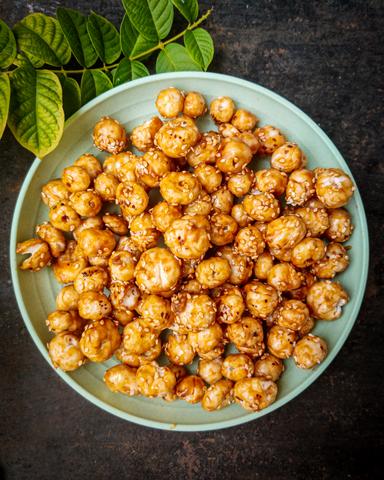 Enjoy the ultimate bowl of healthy snacks for kids! 
How do you like to eat Makhana? Do share your recipe with us and we will feature it. Tag us on Instagram @SlurrpFarm