By Dipandita Dutta
Namkeen dalia recipe is considered to be one of the simplest and healthy food, low in fat and cholesterol, high in iron, fiber, and good carbs. Simple daliya recipe has a nice porridge-like consistency as well as texture. But some people make it slightly thick too. At home, we generally eat dalia with condiments such as yogurt/pickle. But it can be be had plain with a dollop of ghee. 
Some people don't like the bland taste of dalia as this is usually prepared for people recovering from sickness. Otherwise, if you plan to serve simple dalia recipe to a healthy person then you can make the namkeen daliya recipe little spicy as well as flavorful. These are the vegetables which my kids prefer but you can always improvise and add more colourful options. This breakfast recipes for kids can be prepared it with several variations, yet you would not get bored with it.
The vegetables I usually add in this oats porridge are carrots, peas, potatoes, onions, and tomatoes. Peas and potatoes are often used in most vegetable namkeen dalia recipes. The high fiber content in namkeen daliya recipe gives you a feeling of fullness. It provides you with the energy required for the rest of the day. Namkeen dalia recipe is low in fats that not only aids in weight management but also prevents obesity. If you are a diabetic, Dalia is a better option to include in your diet. With high fiber content and fewer calories, eating a bowl of simple daliya when you are hungry helps you to manage blood sugar.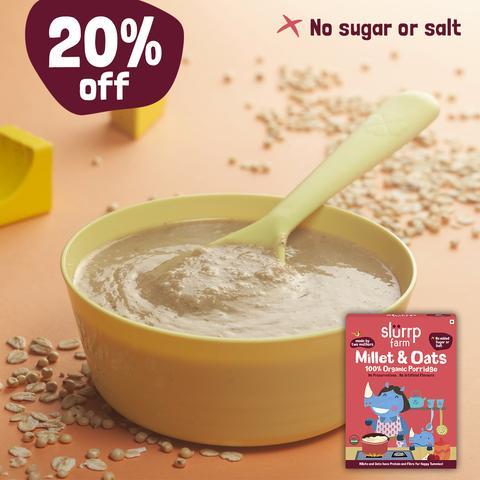 Namkeen Daliya Recipe:
Ingredients: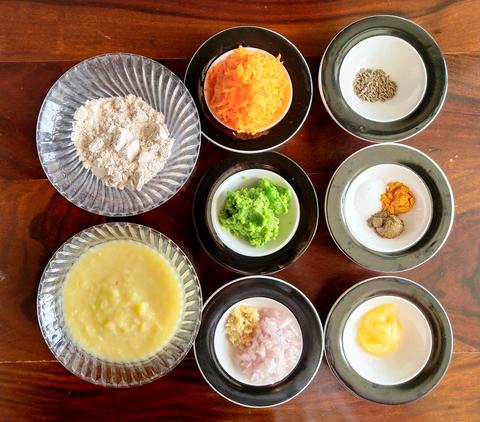 1. 3 Tbsp of Slurrp Farm Oats Powder
2. 1/2 Cup of boiled moong dal
3. 1/4 Cup of grated carrot/steamed mashed
4. 1/4 Cup of steamed mashed green peas
5. 2 Tbsp chopped onion
6. One tsp of grated ginger
7. 1/4 Tsp of cumin seeds
8. One tsp of cumin powder
9. Salt as per taste
10. 1/2 Tsp of turmeric
11. 2 to 3 Tsp of ghee 
Watch the video:
Method:
1. Dry roast oats powder for 2 to 3 minutes and keep them aside.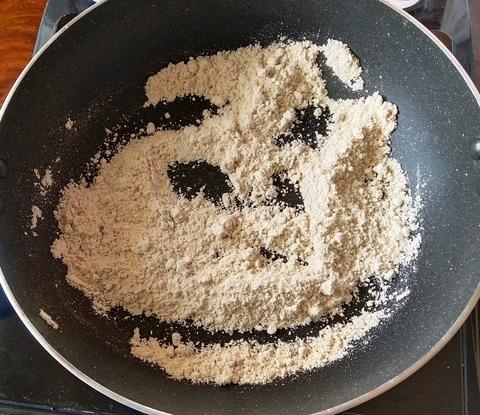 2. In the same pan, heat 2 to 3 tbsp of ghee and sauté cumin seeds, chopped onion and grated ginger.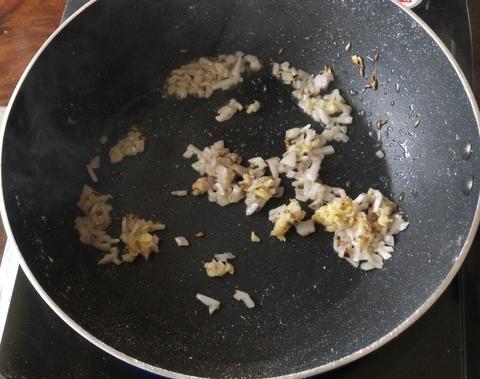 3. Add grated carrot and mashed green peas. Grated carrot can be replaced by steamed and mashed carrot for babies. Add salt, turmeric and cumin powder at this stage.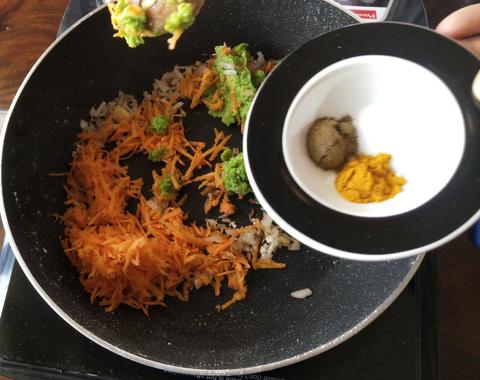 4. Saute the veggies for some time and then add ½ cup of boiled moong dal. Mix everything together and pour some water to bring it to a boil.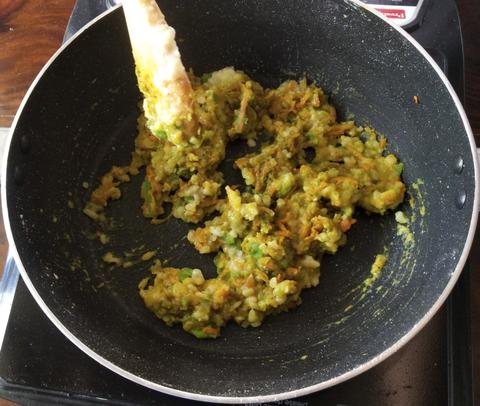 5. Add the oats powder and mix everything.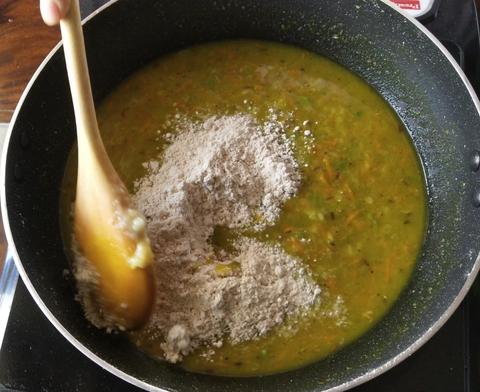 6. Add some more water to give it a pourable porridge consistency.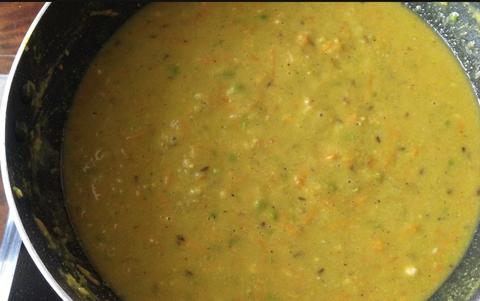 7. Let it simmer for some time. Serve immediately.