By Dipandita Dutta
Oats upma recipe is for those, who prefer to have the benefits of oats, yet do not want to compromise on taste. Oats upma for babies are very common in many Indian houses and it is mainly eaten for morning breakfast but some prefer to have a warm breakfast with a spicy touch to it without any addition of milk or fruits. I have added some finely chopped veggies and I do suggest to add them as they give a good texture and of course a nutritional boost to the upma. You can add your choice of veggies.
I have added oats to my family's morning breakfast for a number of reasons. First, it is very easy and quick to prepare. Second, there is less chance of going wrong with oats, and eventually an ideal recipe during busy morning hours. lastly, the health benefits of oats cannot be ignored and hence making it an ideal meal to start your day. Frankly, this recipe is a welcome change from the regular stuff I made it in my kitchen and especially when its loaded with veggies.
In addition do visit some other related recipes collection made with oats. 
Oats upma for babies can be served plain, drizzled with some lime or lemon juice or also served with a side of coconut chutney.
Oats Upma:
Ingredients:
1. ½ Cup Slurrp Farm Oats Powder
2. 2 Tbsp Slurrp Farm Sattu Maavu Porridge Mix
3. ¼ Cup each of chopped carrot and French beans
4. ¼ Cup green peas
5. ¼ Cup boiled and grated beet root
6. One Chopped onion
7. One Chopped tomato
8. ½ Tsp each of cumin and mustard seeds
9. 1 Tsp each of cumin and coriander powder
10. ¼ Tsp each of chana dal and urad dal
11. Curry leaves
12. Ghee
13. Salt
Click here for the video:
Method:
1. Steam the chopped carrot, beans and peas for 15 mins or until cooked well.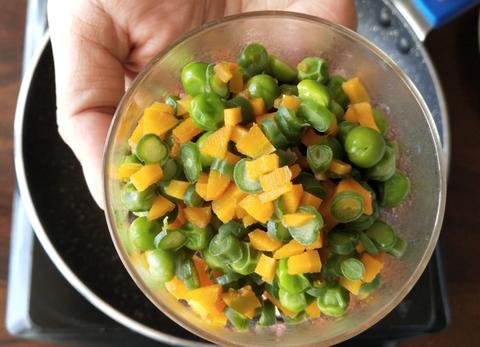 2. Dry roast oats powder and sattu powder for 2 to 3 mins and keep aside.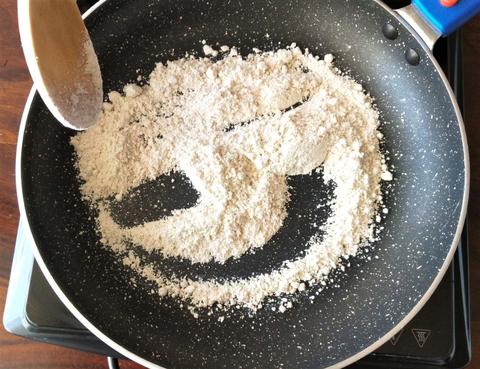 3. Heat 2 tbsp ghee in a pan. Add in the cumin seeds, mustard seeds, curry leaves and onion. Sauté for some time. Add in the tomatoes and steamed vegetables, grated beet root, salt, dry spices and cook for some time in low flame.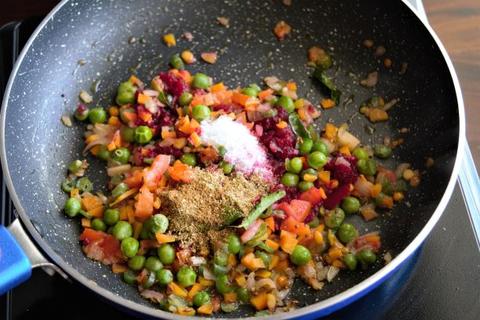 4. Add in the roasted oats powder and sattu powder. Mix in everything and sauté for few mins.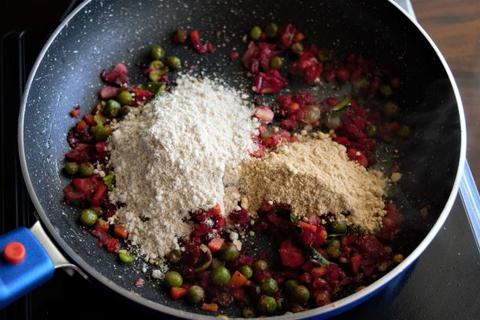 5. Gradually add ½ cup of water and stir continuously until the mixture leaves sides of the pan.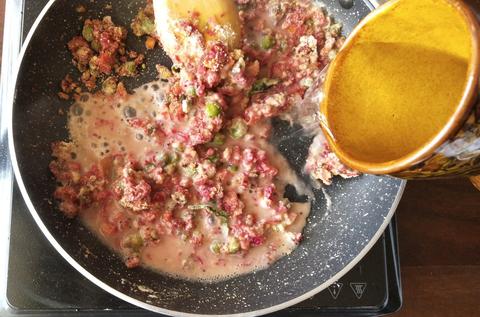 6. Serve with fresh coconut chutney.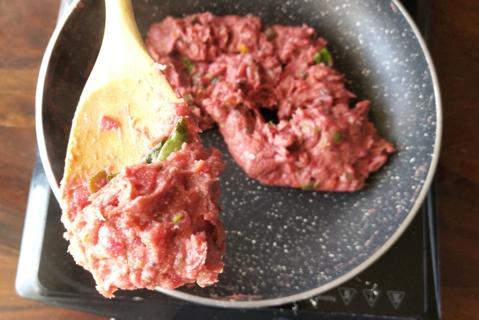 Do let us know if we have been helpful in making your mornings more beautiful at @slurrpfarm.