By Ayesha Nallaseth
Bake anytime, anywhere. Mug cakes are great when your kid is craving a fast solo sweet. And mums can make it heathy too. Vanilla mug cake is a perfect example of one of my easiest and, more importantly (by far) one of the most delicious recipes that will unleash your baking talents.
There are quite a few microwavable mug cake flavors and ideas for inspiration. But, I thought to stick to baking a simple vanilla mug cake. 
Mug cakes are cakes that you can make in a mug. That's an obvious one. A cake in a cup, right? But that's not entirely true. They can be made super quickly with just a few ingredients easily available in your kitchen. What's more? Mug cake is a single-serving elevated cake because the baking procedure involves making through steam in the microwave — instead of drying out in the oven. 
A perfect treat without having to make a full batch, or a delicious sneaky snack in the middle of the night or a quick evening snack, now that's what we want. 
I love the vanilla mug cake recipe. Make it using egg or go eggless (use yogurt, instead). Either ways, it's delicious, and kids can get involved too. Plus – it tastes delicious with a scoop of ice cream and or a dollop of frosting on top. 
The entire recipe is ready in less than 5 minutes. If you think it's too good to be true then I challenge you to give it a try!
Making a mug cake with or without eggs: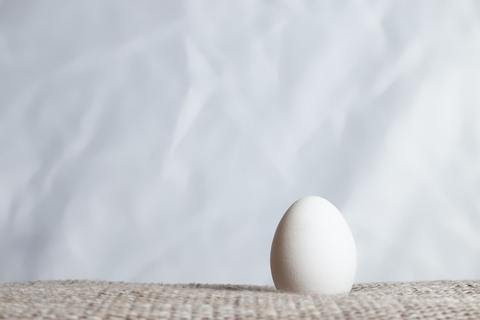 I'm showing you an eggless cake recipe. However, if you want you can use one egg yolk which will make it more moist and tender.  But if you prefer to make this mug cake without using egg, you can substitute the egg yolk for 1 extra tablespoon of milk.
Let me also give you a quick tip. The cake will rise quite a bit as it bakes, so make sure your mug isn't too small.  Just be careful not to over-bake, otherwise, it can turn a bit dry.
Mug Cake Recipe:
Ingredients:
1. 5 Tbsp Slurrp Farm Vanilla Premix
2. One tbsp yogurt
3. 2 Tbsp butter
4. 3 Tbsp milk
Method:
1. Place all the ingredients in a microwavable mug.
2. Mix all the ingredients well, ensuring there are no lumps
3. Microwave the mixture at 800 Watts for 2 minutes
4. Garnish with your favorite toppings.
Watch this quick video: