We are super excited about unveiling the Juggernaut children's books catalogue on our website! As the temperature dips and the days get cooler its time to curl up with your kids, under a warm blanket with some fantastic books!
So what are you waiting for?! Get your hands on the best children's books available – read aloud to your little ones or encourage them to read on their own.
There's so much to choose from – the best-selling adventure story that reimagines the life of young Abdul Kalam to setting up a play date with the naughtiest little girl in the world. Beat lockdown blues and welcome the winters with this of treasure trove of fun books.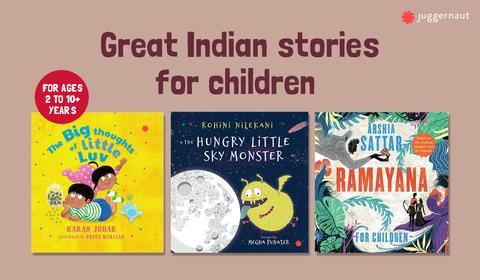 10 Best children's books – there's so much to choose from

 

:

1. The Adventures of Young Kalam by Stuti Agarwal
Kalam is the cleverest little boy in his school. He is annoyingly curious, full of crazy ideas and up to mad inventions. Everyone around him and all his classmates think he is bonkers, weird and best avoided – all except for his dad, two best friends and Professor Ramachandran, the science teacher in whose little laboratory he tests out all his inventions. 
Paperback for 9+ years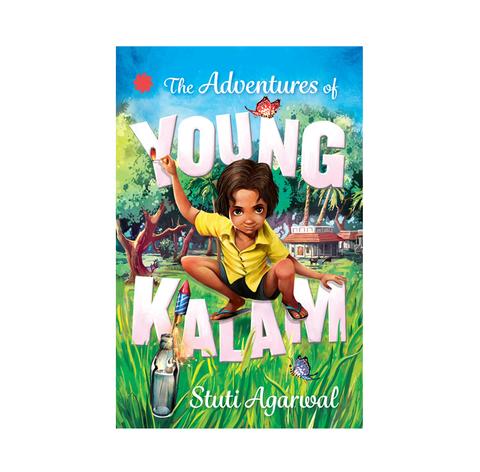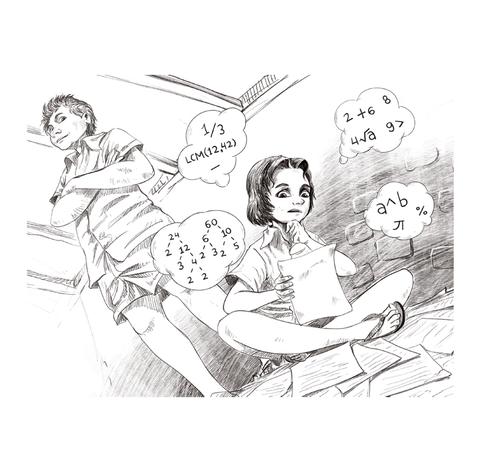 Also read: APJ Abdul Kalam biography available on Juggernaut
2. The Adventures of Young Ambedkar by Devyani Khobragade
What was Bhim Ambedkar like as a young boy? It is a wonderful book that reimagines his childhood. Introduce your kids to the father of the constitution of India by reading to them this book about his childhood.This action packed story will make him come alive for your child and you.
Paperback for 9+ years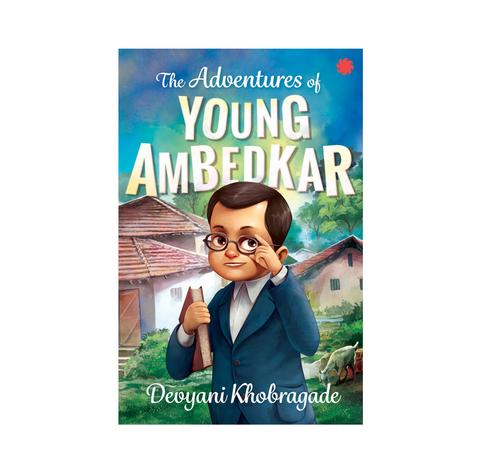 3. Ramayan for Children by Arshia Sattar
Ramayana in english for Children is one of the finest translations by Arshai Sattar who is the world's most respected Sanskrit translator. The book is a bestselling retelling of Ramayana story for kids. This book is bound to take your child as close to the original Sanskrit text as it is possible to get.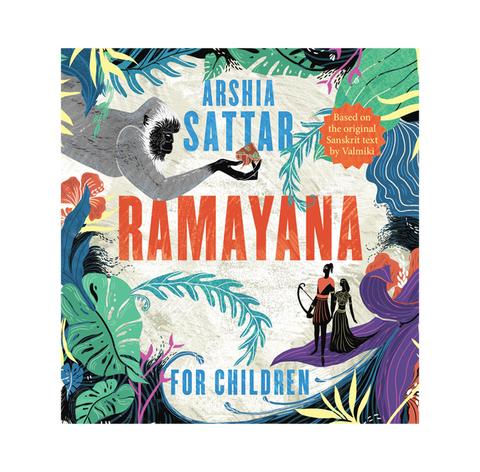 4. The Adventures of Tootsie Lama by Stuti Agarwal
In many ways, Tootsie is like any eight-year-old in the hilly town of Darjeeling. But in many ways she is completely different – she lives on her own and cooks her meals. One day Tootsie decides she would like a delicious bowl of thukpa, just like her aama used to make it. Now all she needs is a plan. This adventurous story is sure to keep kids entertained.
Hardback for 7-10 years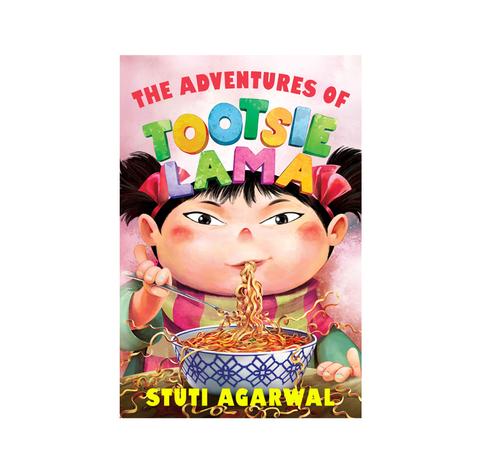 5. The Big Thoughts of Little Luv by Karan Johar
You might have seen pictures of Karan Johar twins enjoying a book with their dad?  A wonderful story that will entertain your child and might get you thinking too! Luv is exactly like his twin sister, Kusha. They have the same colored hair and eyes. They are as tall as each other. Even their poo-poo looks the same. But they are also different because Luv is a boy and Kusha is a girl. This is a beautiful and funny story that explores gender differences.
Paperback for 2-5 years
6. Garuda and the Serpents by Arshia Sattar
Read the marvelous adventures of gods and humans and asuras and other splendid creatures, vividly retold by Arshia Sattar. This treasure is one of the finest Hindu mythology for children. Drawn from the Puranas, the Mahabharata and the Ramayana, Garuda and the Serpents deliver stories from Hindu mythology that will evoke wonder and delight. 
Paperback for 7+ years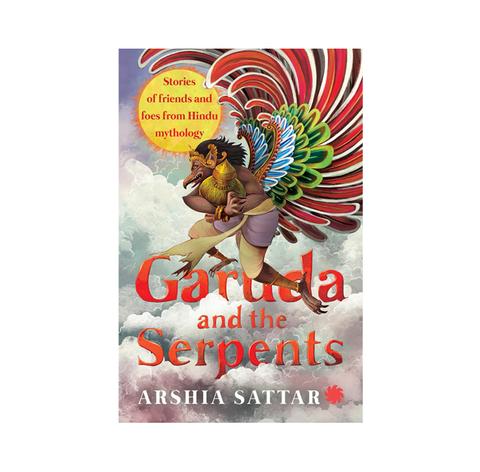 7. Mahabharata for Children by Arshia Sattar
Sattar's Mahabharata in English is one of the most outstanding retellings of this epic ever written. Sattar has gone deep into the original and written an account that is so rich, so observant and so moving that it will enthrall both you and your child.
Hardback for 10+ years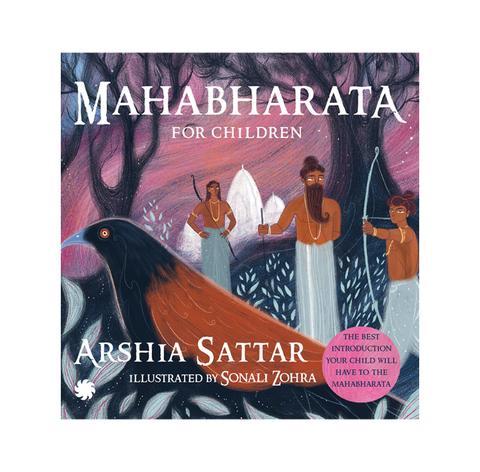 8. Kohinoor for Kids by William Dalrymple and Anita Anand
The amazing story of the Kohinoor, the world's most famous diamond is written by none other than bestselling and award-winning author- William Dalrymple and acclaimed author Anita Anand. The Kohinoor is the world's most notorious diamond. Legend says it brought bad luck to all its owners. Follow its adventures as it changes hands from the Mughals to the Persian invader Nadir Shah, from Punjab's boy-king Dilip Singh to the British who grabbed it from the young boy and sent it to Queen Victoria. A brilliant story full of battles and action, Kohinoor will cast its magic on you.
Paperback for 10+ years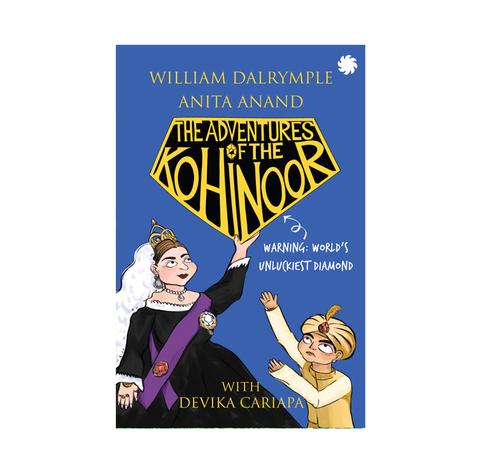 9. When I Grow Up I Want to Be by Teak Books
This is an inspiring collection of stories about India's real-life heroes presented by celebrity mom, Twinkle Khanna. Heroes come in all shapes and sizes.Like Shafali Varma, the girl wonder cricketer who broke Sachin Tendulkar's record, and Afroz Shah, who led the world's largest beach clean-up in Mumbai. And even young Harshwardhan Zala, a teenager who invented a drone that could save the lives of thousands of soldiers. 
Paperback for 10+ years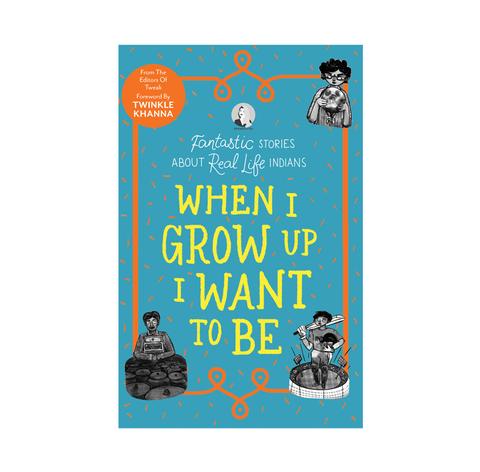 10. Hungry Little Sky Monster by Rohini Nilekani
A wonderful poem to read to your little one, and send them to sleep with sweet dreams from acclaimed children's writer Rohini Nilekani.
Paperback for 2-5 years